Go Back
Forgot your password? Click here
Please Choose One:

Or

Professional Accounts
Licensed salon & spa professionals can set up a Professional Account which entitles them to professional only pricing, professional only promotions and additional educational and marketing resources available to our salon & spa customers.
If you already have a Professional Account with us, please sign in below with your email and password in the "Sign In to My Professional Account" section.
To create a Salon - Spa Professional Account, please enter your email and a valid Cosmetology License in the section called "Create a Professional Account" below and click the "Create Account" button. You will then be asked for additional information.
Sign In to Your Professional Account
Create a Professional Account
Welcome!
Please Choose One:

Or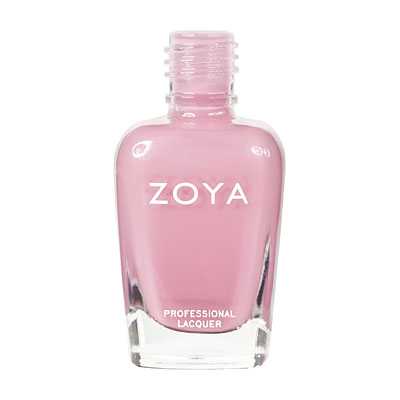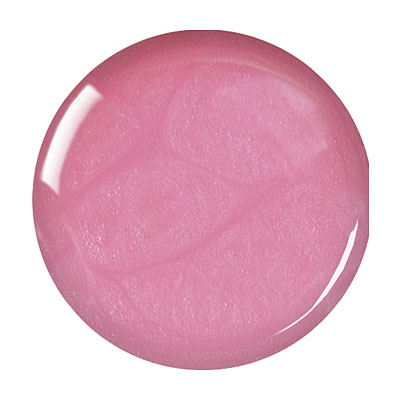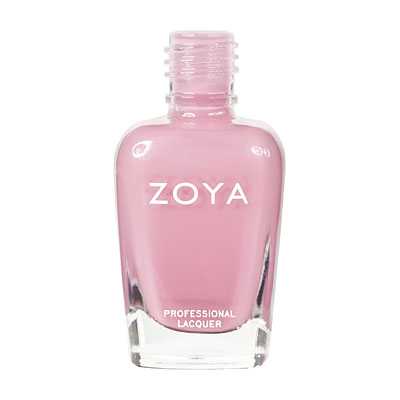 Barbie

Description
Barbie by Zoya can be best described as: Soft, warm medium baby pink with very subtle hot pink shimmer. An adorable girly shade to accent any outfit.
Family -
Pink
Finish -
Metallic
Intensity -
5 ( 1 = Sheer - 5 = Opaque )
Tone -
Warm

Instructions
For Best Results

Step 1

Clean the nail plate with Remove Plus ( Remove+) nail polish remover and nail plate cleaner

Step 2

Choose and apply the right base coat:

Zoya Anchor for regular healthy nails or
Zoya GetEven for nails with ridges

Step 3

Apply 2 coats of your favorite Zoya Nail Polish Color

Step 4

Apply a coat of Zoya Armor Top Coat

Step 5

Drop one drop of Zoya Fast Drops to the base of your nail bed

Results

Following these 5 steps guarantees up to 14 days of wear on natural nails.

Nail Polish: Maximizing Wear
Average Rating
Write a Review
Read Reviews (6)
Product Q&A

Zoya Nail Polish | BarbieBarbie=neutral color
I was expecting this color to be a little brighter pink. When I had it on it looks like a nude color. This is probably my least favorite of my Zoya collection.
8/28/2012

zoyafan
Location-Wisconsin

Zoya Nail Polish | BarbieGreat color, but too thick
This color goes on too thick. Thicker than most of Zoya polishes I use. And I would not say the intensity is a 5. Maybe a 3.
11/11/2011

Cocoshan
Location-Atlanta, GA

Zoya Nail Polish | Barbie Perfect Pink
Pretty, soft, not too light or too bright. Purely pink and feminine. Subtle shimmer, not a metallic shine. Love it!!
7/16/2011

claire

Zoya Nail Polish | BarbiePerfectly sweet pink
I love this pink so much! The tiny bit of shimmer is just perfect... I use 3 coats to get even coverage.
4/26/2011

danimoo

Zoya Nail Polish | BarbieThe Pink You Never Knew You Needed
I didn`t know I needed a pink like Barbie until I had it on my nails! It is an adorable shade that goes on like a dream. I just need 2 coats for this one to be opaque!
3/23/2011

Mimi
Location-Houston, TX

Zoya Nail Polish | BarbieNot for me
I should have known a polish named barbie would not be for me. It more bubble gum pink than it looks
6/30/2010

minateen
Location-San Antonio, TX

Your Review of Barbie

Ask a Question

Answer Question