Page top
Skip top navigation
Professional Accounts
Licensed salon & spa professionals can set up a Professional Account which entitles them to professional only pricing, professional only promotions and additional educational and marketing resources available to our salon & spa customers.
If you already have a Professional Account with us, please sign in below with your email and password in the "Sign In to My Professional Account" section.
To create a Salon - Spa Professional Account, please enter your email and a valid Cosmetology License in the section called "Create a Professional Account" below and click the "Create Account" button. You will then be asked for additional information.
Sign In to Your Professional Account
Create a Professional Account
Welcome!

Please Choose One:

Or

Back to top
feedback
tell us what you think!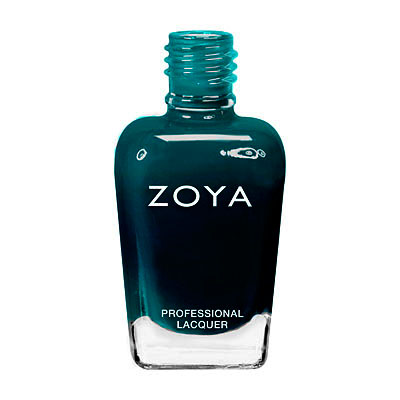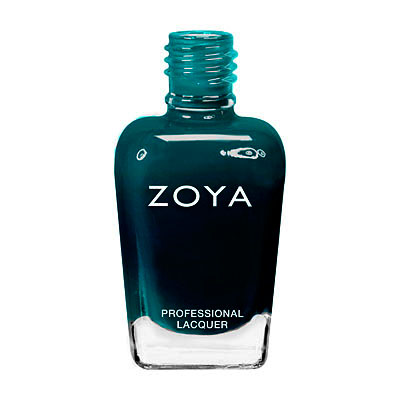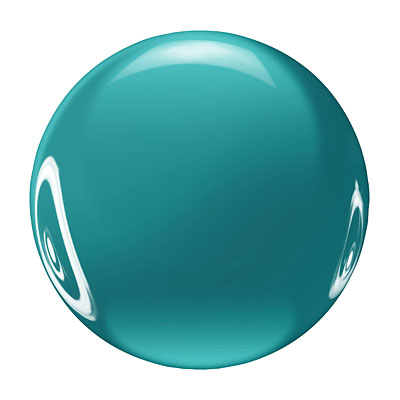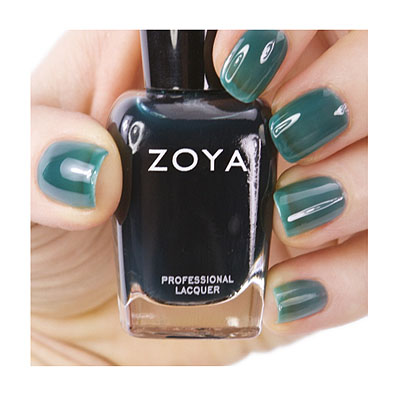 Frida by Zoya can be best described as a sheer, dark, warm-toned teal blue with a buildable jelly gloss finish.The jelly gloss formula can be worn alone or layered to create an endless variety of custom colors and effects.
Color Family - Green
Finish - Jelly
Intensity - 2 (1 = Sheer - 5 = Opaque)
Tone - Cool

For Best Results
Step 1: Clean the nail plate with Remove Plus ( Remove ) nail polish remover and nail plate cleaner
Step 2: Choose and apply the right base coat: Zoya Anchor for regular healthy nails or Zoya GetEven for nails with ridges
Step 3: Apply 2 coats of your favorite Zoya Nail Polish Color
Step 4: Apply a coat of Zoya Armor Top Coat
Step 5: Drop one drop of Zoya Fast Drops to the base of your nail bed
Following these 5 steps guarantees up to 14 days of wear on natural nails.
Shade Spotlight
Shade Spotlight Join our community - Tag your photos #EverydayZoya for a chance to be featured here!
View the Gallery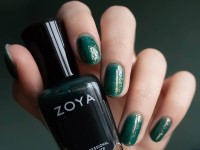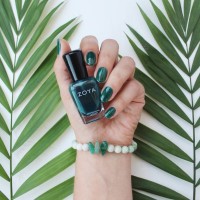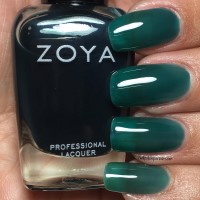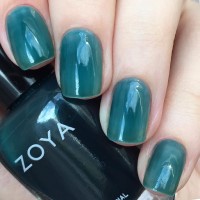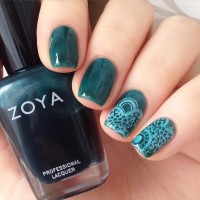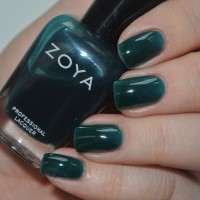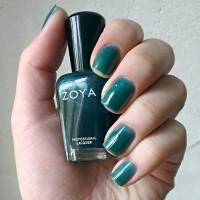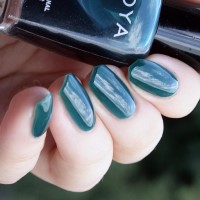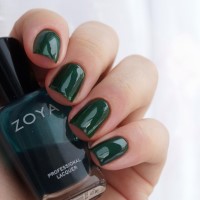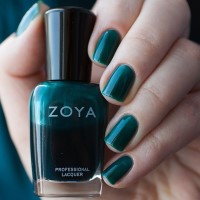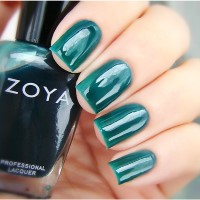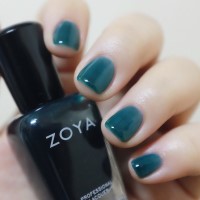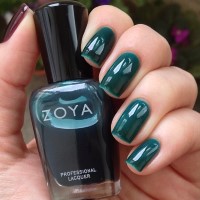 Ratings & Reviews
Summary:

6 Review(s)
Question(s) & Answer(s)
1/3/2013

Terri
Location-san diego

Zoya Nail Polish | Frida jelly on my toast
Love the jellies. Frida will be great for spring too. Two/three layers are great for me. Nice change from opaques and heavy glitters.
11/13/2012

Raina

Zoya Nail Polish | Fridafun polish
Frida starts out super sheer, but builds very easily. Also looks great over Wednesday or Zuza, or in a jelly sandwich. Lots of options here!
10/22/2012

firepail
Location-Massachusetts

Zoya Nail Polish | FridaFrida Teal gloss
My favorite shade of the gloss collection! Lovely layered over a light gray for the ombre effect or layered over foil or glitter polishes.
9/27/2012

treneembryant
Location-ny ny

Zoya Nail Polish | FridaNot what I expected
When I received my polish i was expecting a opaque cream finish and yet it was streaky and oily and did not transfer well at all. i saw this shade at ulta recently and it looked opaque. however i read the description again and its suppose to a jelly like top that you would put on top of another color. i was disappointed . i will definetely be reading the descriptions more better from now on. Not good at all.
9/13/2012

cherrilynn
Location-Wa

Zoya Nail Polish | FridaFrida
Very sheer, not opaque after three coats. Finally added charla over the top. The color is pretty but too sheer.
8/29/2012

kepe
Location-Oh yeah!

Zoya Nail Polish | FridaGorgy
This is a lovely colour I myself have not yet used it but have used something near this colour from mac cosmetics and it was lush,hope you enjoy.
XxXx....Kx.
Back to top