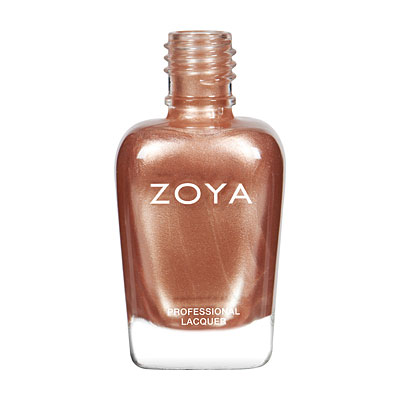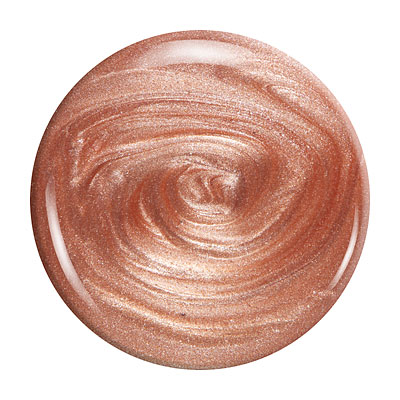 Description
Austine by Zoya can be best described as a soft pale gold metallic frost with subtle light orange and peach tones flecked with fine silver shimmer. A softer way to wear gold.
Nail Polish
Color Family:
Metal
Finish:
Metallic
Coverage:
2 - Coat Coverage
Tone:
Warm
Instructions
For Best Results
Step 1: Clean the nail plate with Remove Plus ( Remove ) nail polish remover and nail plate cleaner
Step 2: Choose and apply the right base coat: Zoya Anchor for regular healthy nails or Zoya GetEven for nails with ridges
Step 3: Apply 2 coats of your favorite Zoya Nail Polish Color
Step 4: Apply a coat of Zoya Armor Top Coat
Step 5: Drop one drop of Zoya Fast Drops to the base of your nail bed
Following these 5 steps guarantees up to 14 days of wear on natural nails.
Ratings & Reviews
4

Review

s

Please sign in to write a Review




100rose001
Consumer Review

Zoya Nail Polish | Austinegreat way to get in on metallic trend!
2012-09-04
this is a great way to get on the metallic/gold trend without going all middle school. this color is coppery and complements my fair/cool skin much better than straight up gold would, and its just understated enough that its appropriate for professional settings. love!
helenabear
Consumer Review

Zoya Nail Polish | Austinegreat color
2012-06-18
This color is stunning. It`s almost a nude with some great sparkle to it. I always get compliments on this one when I wear it.
Falon
Location-San Francisco, CA
Consumer Review

Zoya Nail Polish | AustinePerfect Pale Gold
2011-10-12
Austine is a beautiful soft gold. It has peach undertones and a nice shimmer. A great color for fall. I can`t stop staring at my nails. Two coats it all you will need.
Lindz
Location-ct
Consumer Review

Zoya Nail Polish | AustineBest Summer Pedi
2011-06-02
Austine is my favorite pedi color for summer (tied with the bold Sooki) It`s soft, but pops and goes with EVERYTHING. It`s exactly as pictured, so what you see is what you get. One coat is light, so it does need 2 coats to do the trick :) I woul 100% recommend this color to anyone. It`s so versatile!
Add a Review
Review Guidelines
We want to publish your review.

Please avoid inappropriate language, personal contact information, other brands, and external links.