Page top
Skip top navigation
Professional Accounts
Licensed salon & spa professionals can set up a Professional Account which entitles them to professional only pricing, professional only promotions and additional educational and marketing resources available to our salon & spa customers.
If you already have a Professional Account with us, please sign in below with your email and password in the "Sign In to My Professional Account" section.
To create a Salon - Spa Professional Account, please enter your email and a valid Cosmetology License in the section called "Create a Professional Account" below and click the "Create Account" button. You will then be asked for additional information.
Sign In to Your Professional Account
Create a Professional Account
Welcome!

Please Choose One:

Or

Back to top
feedback
tell us what you think!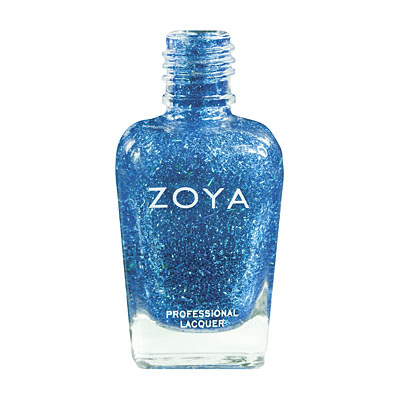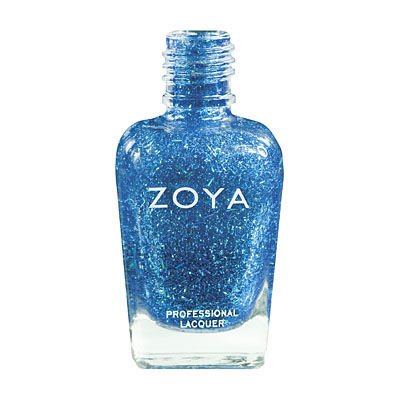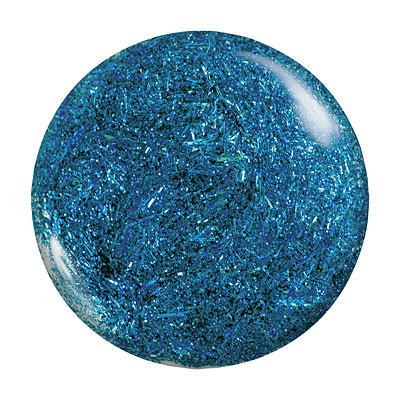 Twila by Zoya can be best described as a A unique bar glitter in a bright blue shade with hologram glitter accents. A glitzy shade that can be worn alone or layered to add sparkle to your manicure.
Color Family - Blue
Finish - Special Effect
Intensity - 3 (1 = Sheer - 5 = Opaque)
Tone - Cool

For Best Results
Step 1: Clean the nail plate with Remove Plus ( Remove ) nail polish remover and nail plate cleaner
Step 2: Choose and apply the right base coat: Zoya Anchor for regular healthy nails or Zoya GetEven for nails with ridges
Step 3: Apply 2 coats of your favorite Zoya Nail Polish Color
Step 4: Apply a coat of Zoya Armor Top Coat
Step 5: Drop one drop of Zoya Fast Drops to the base of your nail bed
Following these 5 steps guarantees up to 14 days of wear on natural nails.
Shade Spotlight
Shade Spotlight Join our community - Tag your photos #EverydayZoya for a chance to be featured here!
View the Gallery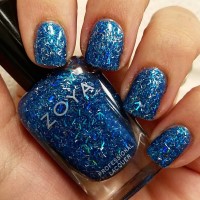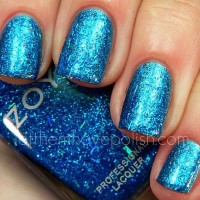 Ratings & Reviews
Summary:

6 Review(s)
Question(s) & Answer(s)
5/23/2018

Mel
-Florida

-Beautiful blue protection with sparkle
I used 3 coats of twila and followed it with 2 top coats. I knew I had 2 days off an I snorkel for shells in the ocean. My long nails are protected from sharp edges of broken shells in the sand and the color sparkled even more under water. I love this intense blue protective polish!
4/24/2017

lighthouse
-WA

-silver glitter not blue
I ordered this thinking it was just blue glitter but there is 50% silver glitter in this which is not visible in the photos online.
10/9/2012

patricianorori

Zoya Nail Polish | TwilaFaded!!
It is a pretty blue bar glitter. Unfortunately, mine has faded to 50% blue and 50% ugly silver. Cotacted Zoya costumer service and they refused to address the issue because it was purchased in a Salon (and not at the website). The remaining bottles of Twila in the salon I`ve got it were also faded. I wish it was put in recall. Very disapointed at Zoya costumer service.
7/11/2012

moomerz90

Zoya Nail Polish | TwilaLOVE IT
I absolutely love all three of these glitter polishes. I would love to see more!
2/29/2012

KT

Zoya Nail Polish | TwilaGorgeous
Looks great over Noel
1/6/2012

raina

Zoya Nail Polish | TwilaLOVE it
so pretty!! i LOVE the hologram glitter trio. they are the most brilliant and sparkly of all my zoya glitters, and with three coats, twila on my nails looks just like it does in the bottle, which isn`t always true for glitter polishes :)
Back to top