Page top
Skip top navigation
Professional Accounts
Licensed salon & spa professionals can set up a Professional Account which entitles them to professional only pricing, professional only promotions and additional educational and marketing resources available to our salon & spa customers.
If you already have a Professional Account with us, please sign in below with your email and password in the "Sign In to My Professional Account" section.
To create a Salon - Spa Professional Account, please enter your email and a valid Cosmetology License in the section called "Create a Professional Account" below and click the "Create Account" button. You will then be asked for additional information.
Sign In to Your Professional Account
Create a Professional Account
Welcome!

Please Choose One:

Or

Back to top
feedback
tell us
what
you think!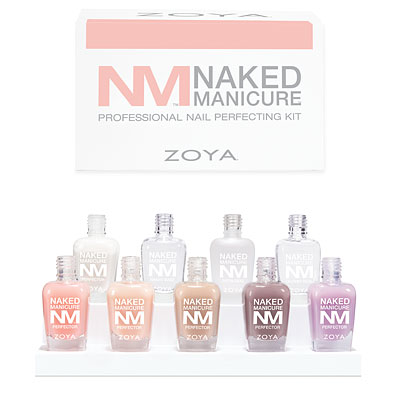 Professional Starter Kit

Read Reviews(0)
Add
Professional Starter Kit
to :
The Naked Manicure System is a simple, highly effective system that gives clients instant, gorgeous natural looking nails. It also provides the intense therapeutic, long term benefits for stronger, healthier nails.
Get everything you need to get started with the Naked Manicure Professional Kit. It is the ultimate custom color blending kit for nail care professionals and includes full-size(0.5 oz) bottles of the following on a compact nail station stand:
| | |
| --- | --- |
| 1 - 0.5oz Pink Perfector | 1 - 0.5oz White Tip Perfector |
| 1 - 0.5oz Buff Perfector | 1 - 0.5oz Naked Base |
| 1 - 0.5oz Nude Perfector | 1 - 0.5oz Satin Seal Topcoat |
| 1 - 0.5oz Mauve Perfector | 1 - 0.5oz Glossy Seal Topcoat |
| 1 - 0.5oz Lavender Perfector | |
Need more information?
DOWNLOAD THE FULL NAKED MANICURE BROCHURE HERE
1. Prep the nail by shaping, gently buffing and cleaning up cuticles.
2. Apply Naked manicure Naked Base (basecoat).
3. Select the Naked Manicure Perfector first coat. Use lavender for discoloration. If layering more than one shade, use the brighter/stronger shade first.
4. Apply the selected Naked Manicure Perfector second coat. If between shades, the second coat is for the color that softens or tones the base color.
5. Apply Naked Manicure Tip Perfector along free edge of the nail to brighten, fill and finish.
6. Activate Naked Manicure Satin Seal by gently rolling the bottle between hands for twenty seconds.
7. Apply one coat of Naked Manicure Satin Seal to blend, blur and seal the look creating the closest ever natural nail finish (compatible with fast drops).
8. For an optional shiny finish, apply one coat of Naked Manicure Glossy Seal over Satin Seal (compatible with fast drops.)
Shade Spotlight
Shade Spotlight Join our community - Tag your photos #EverydayZoya for a chance to be featured here!
View the Gallery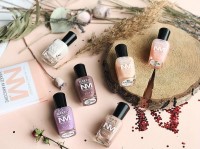 Ratings & Reviews
Summary:

0 Review(s)
Question(s) & Answer(s)
Your Review of Professional Starter Kit
Back to top