Page top
Skip top navigation
Professional Accounts
Licensed salon & spa professionals can set up a Professional Account which entitles them to professional only pricing, professional only promotions and additional educational and marketing resources available to our salon & spa customers.
If you already have a Professional Account with us, please sign in below with your email and password in the "Sign In to My Professional Account" section.
To create a Salon - Spa Professional Account, please enter your email and a valid Cosmetology License in the section called "Create a Professional Account" below and click the "Create Account" button. You will then be asked for additional information.
Sign In to Your Professional Account
Create a Professional Account
Welcome!

Please Choose One:

Or

Back to top
feedback
tell us what you think!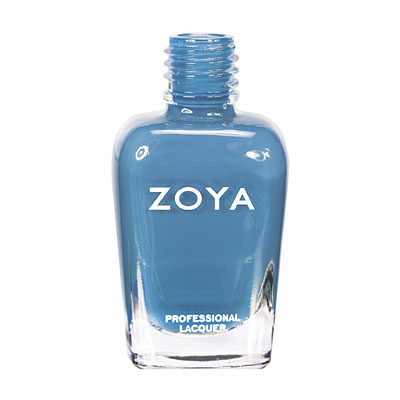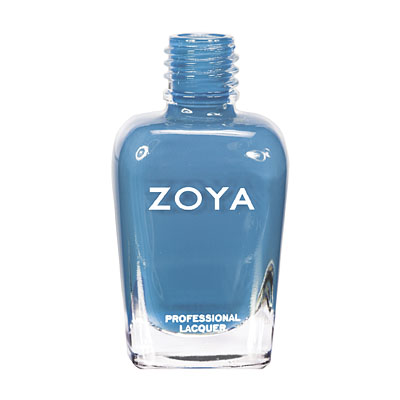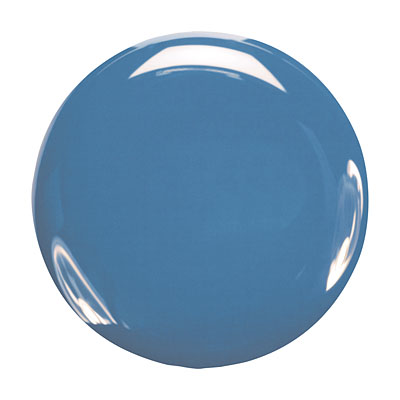 Breezi by Zoya can be best described as a soft, dusty, dirty medium cerulean blue with an opaque cream finish.  A super chic  high-fashion denim look for nails.
Color Family - Blue
Finish - Cream
Intensity - 5 (1 = Sheer - 5 = Opaque)
Tone - Cool

For Best Results
Step 1: Clean the nail plate with Remove Plus ( Remove ) nail polish remover and nail plate cleaner
Step 2: Choose and apply the right base coat: Zoya Anchor for regular healthy nails or Zoya GetEven for nails with ridges
Step 3: Apply 2 coats of your favorite Zoya Nail Polish Color
Step 4: Apply a coat of Zoya Armor Top Coat
Step 5: Drop one drop of Zoya Fast Drops to the base of your nail bed
Following these 5 steps guarantees up to 14 days of wear on natural nails.
Shade Spotlight
Shade Spotlight Join our community - Tag your photos #EverydayZoya for a chance to be featured here!
View the Gallery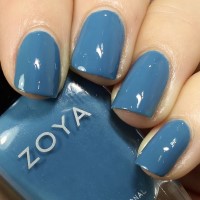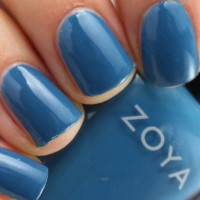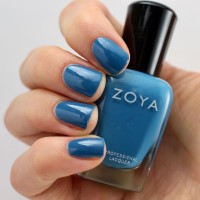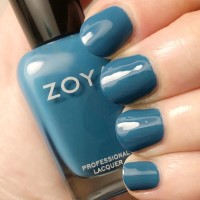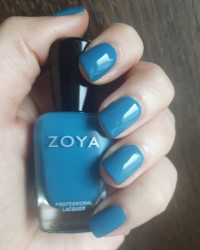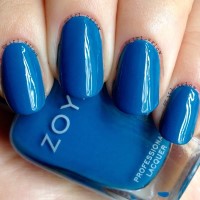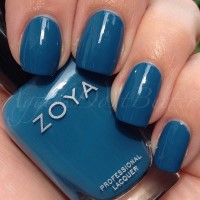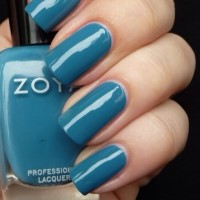 Ratings & Reviews
Summary:

6 Review(s)
Question(s) & Answer(s)
8/26/2012

Lori
Location-Oregon

Zoya Nail Polish | BreeziA Nice Teal
This polish does look a bit darker and more muted in real life than it looks on my screen. I like the color. I have fair, pink skin so bright colors don`t usually work for me, but this one is nice. I have decided I like polishes with a bit of shimmer better than creams, but this is a nice cream.
7/5/2012

kaseyu92

Zoya Nail Polish | BreeziPerfect for summer and spring
It`s very bright, which is something I love.
5/2/2012

delawaregirl1223

Zoya Nail Polish | BreeziDarker than pictured
I love this polish. It is so pretty! But it is darker than the picture shows.
8/3/2011

Ace
Location-La Jolla

Zoya Nail Polish | BreeziToo dark
Breezi seemed like a bright medium blue but ended up much darker irl. Make sure you see plenty of swatches elsewhere because it will not look like this. Formula was fine as usual but the color did not work for me.
5/11/2011

Jen H.
Location-Scranton, PA

Zoya Nail Polish | BreeziModern
When I ordered Breezi, I accidentally ordered two. And, after trying it, that`s ok with me! It takes 2 coats to reach good, solid opacity. I`m super fair with pink undertones, and Breezi is one of the few bold blues I can wear.
My complaint with Breezi: it`s difficult to remove! I use Zoya`s remover, and Breezi is a stubborn color, and always stains my skin as I remove it. Otherwise, it`s a great versatile summer color.
3/25/2011

DebbieM
Location-New York City/Northern NJ

Zoya Nail Polish | BreeziBeautiful color!
I love the color, and it went on like a dream. Unlike any of the blues I already have. Color is slightly more subtle than it appears here, which I`m happy about. Pretty!
Back to top