Page top
Skip top navigation
Professional Accounts
Licensed salon & spa professionals can set up a Professional Account which entitles them to professional only pricing, professional only promotions and additional educational and marketing resources available to our salon & spa customers.
If you already have a Professional Account with us, please sign in below with your email and password in the "Sign In to My Professional Account" section.
To create a Salon - Spa Professional Account, please enter your email and a valid Cosmetology License in the section called "Create a Professional Account" below and click the "Create Account" button. You will then be asked for additional information.
Sign In to Your Professional Account
Create a Professional Account
Welcome!

Please Choose One:

Or

Back to top
feedback
tell us
what
you think!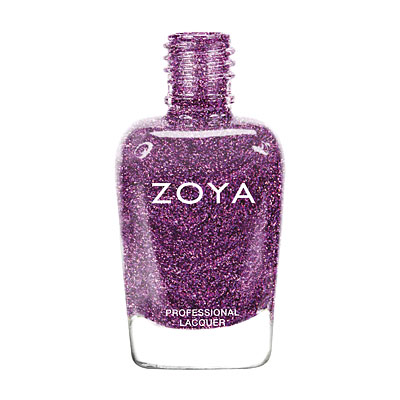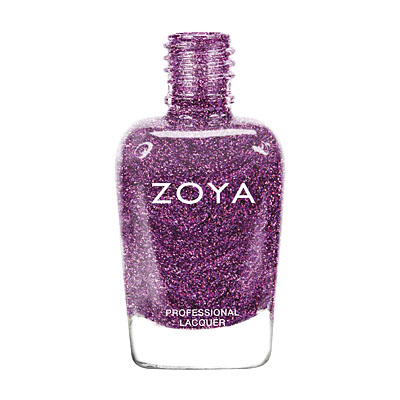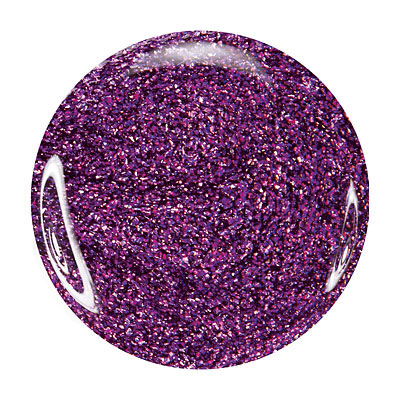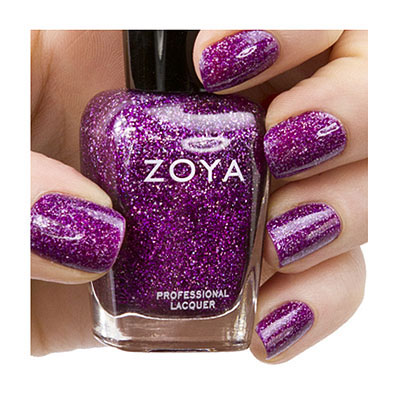 Aurora

Read Reviews(4)
Aurora by Zoya can be best described as a full coverage, medium sugarplum purple flecked with a high concentration of micro fine diamond holographic glitter. The rainbow holographic sparkle turns this plum purple into something truly capt
Color Family - Purple
Finish - Holographic
Intensity - 5 (1 = Sheer - 5 = Opaque)
Tone - Cool

For Best Results
Step 1: Clean the nail plate with Remove Plus ( Remove ) nail polish remover and nail plate cleaner
Step 2: Choose and apply the right base coat: Zoya Anchor for regular healthy nails or Zoya GetEven for nails with ridges
Step 3: Apply 2 coats of your favorite Zoya Nail Polish Color
Step 4: Apply a coat of Zoya Armor Top Coat
Step 5: Drop one drop of Zoya Fast Drops to the base of your nail bed
Following these 5 steps guarantees up to 14 days of wear on natural nails.
Shade Spotlight
Shade Spotlight Join our community - Tag your photos #EverydayZoya for a chance to be featured here!
View the Gallery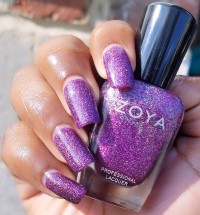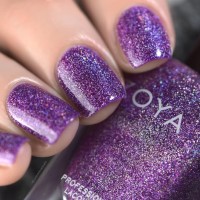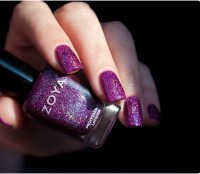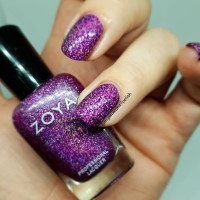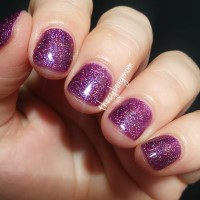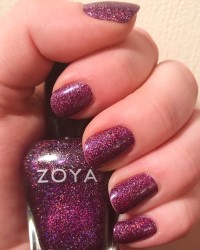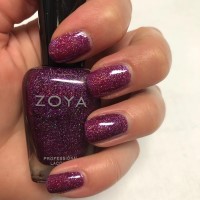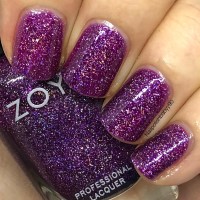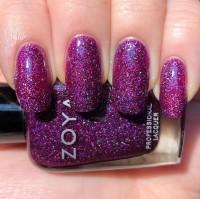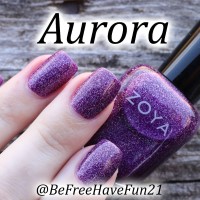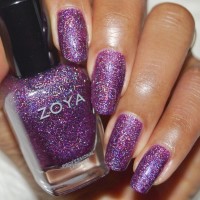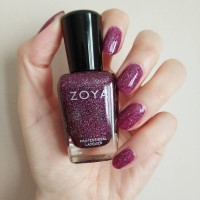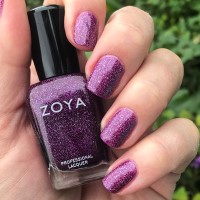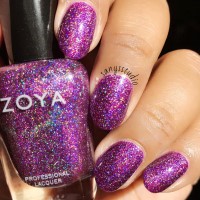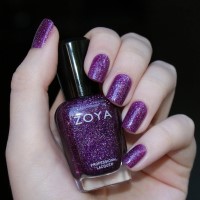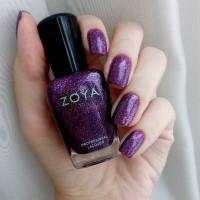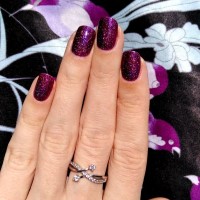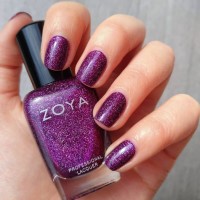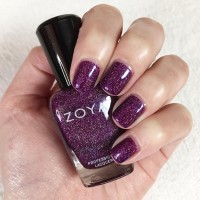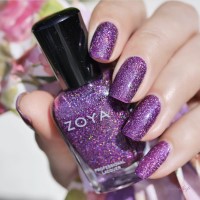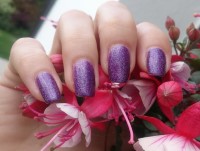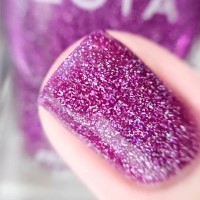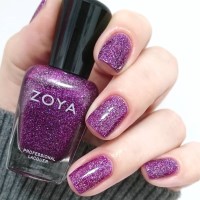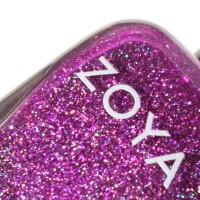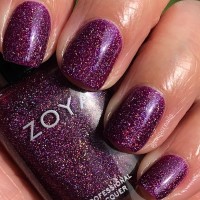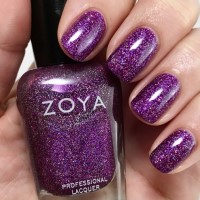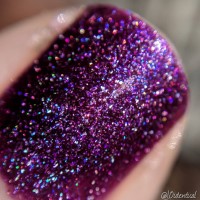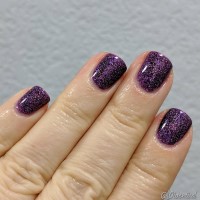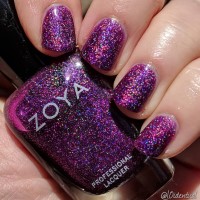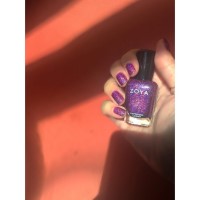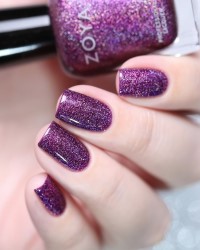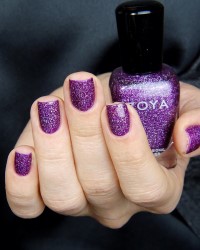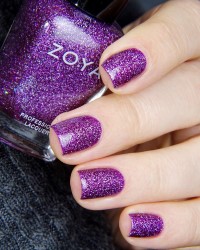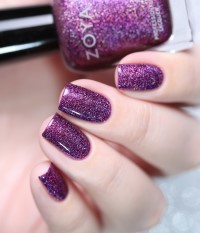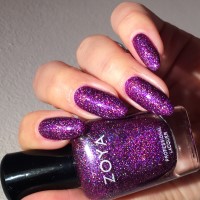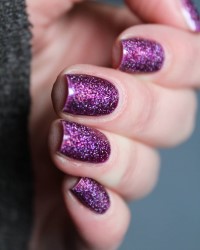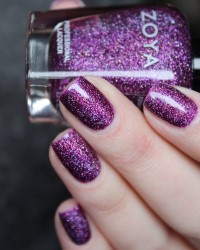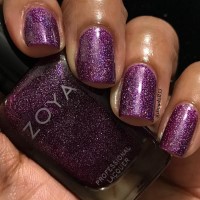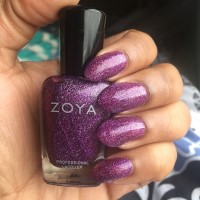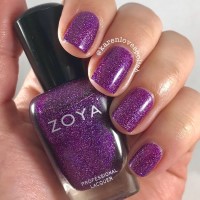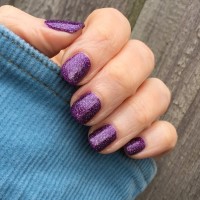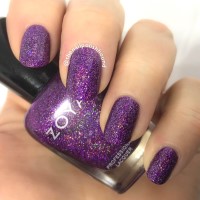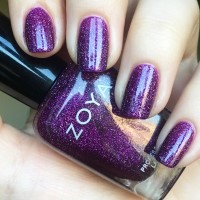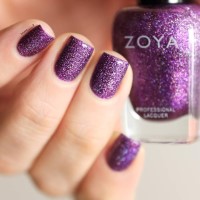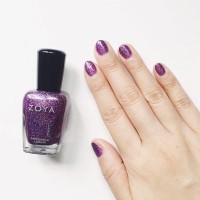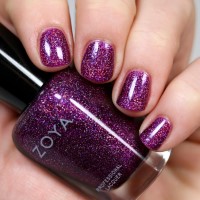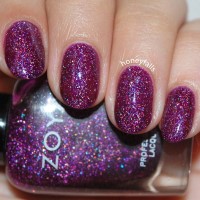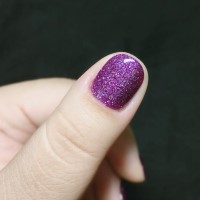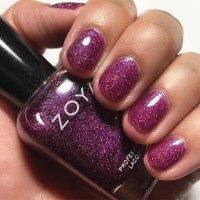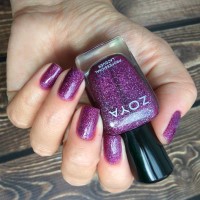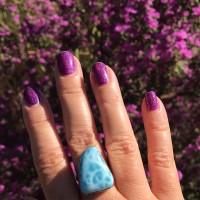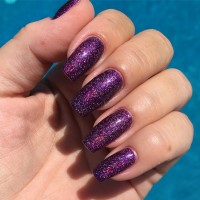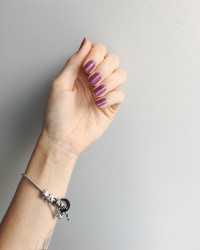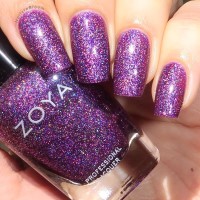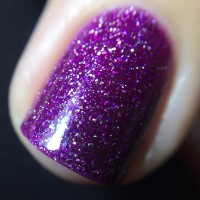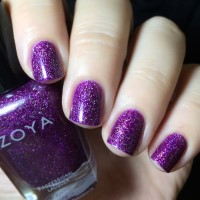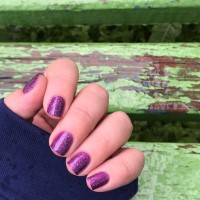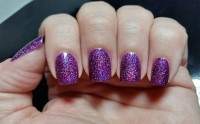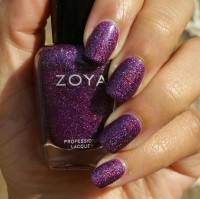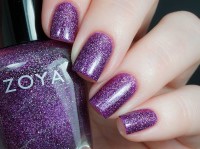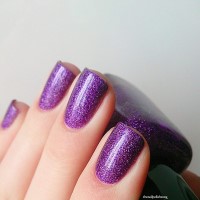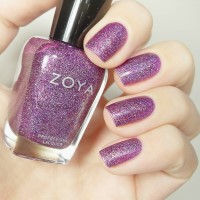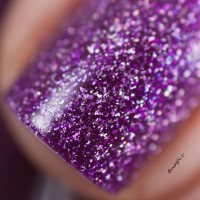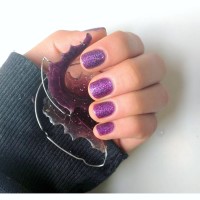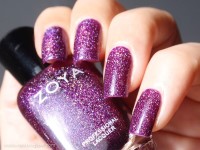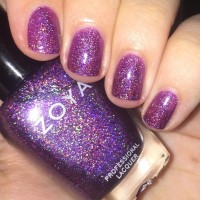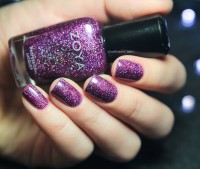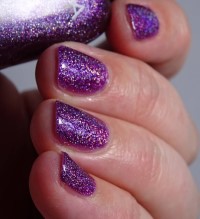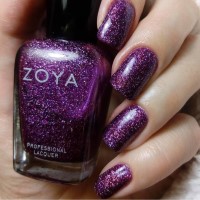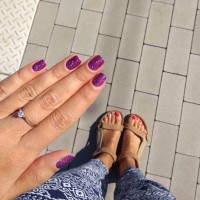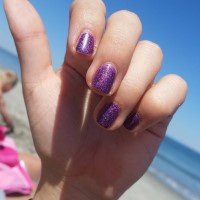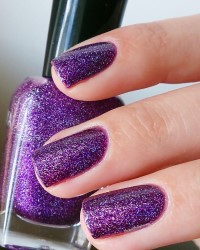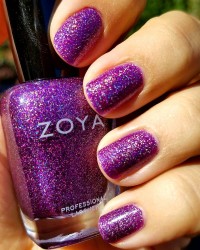 Ratings & Reviews
Summary:

4 Review(s)
Question(s) & Answer(s)
1/5/2013

Martyna

Zoya Nail Polish | AuroraGorgeous
This is quite possibly the most beautiful purple I`ve ever seen. A gorgeous medium purple, not too reddish, not to cool, with stunning holographic glitter. In the sun, every color of the rainbow flashes on my nails. I get many compliments with this one, and often I catch myself admiring my own nails. ;)
11/13/2012

Raina

Zoya Nail Polish | Aurora<3
a stunning, seemingly multi-dimensional shade. would definitely recommend!
11/7/2012

Melby

Zoya Nail Polish | AuroraWOW
This was the first polish in the Ornate collection that I decided to wear, and I have never gotten so many compliments on my nails before. The glitter is just gorgeous, and the polish has a fantastic formula. When I went to take it off, it was a breeze. No staining, and no stubborn glitter. Pure perfection.
10/26/2012

Samantha
Location-Missouri

Zoya Nail Polish | AuroraLove at first application!
I can not stop staring at my nails. This polish is stunning, especially in the sunlight. The application was perfect and I have a feeling this will be on my nails a lot (which is saying something bc I own over 200 bottles of nail polish) You will not regret this purchase!
Back to top