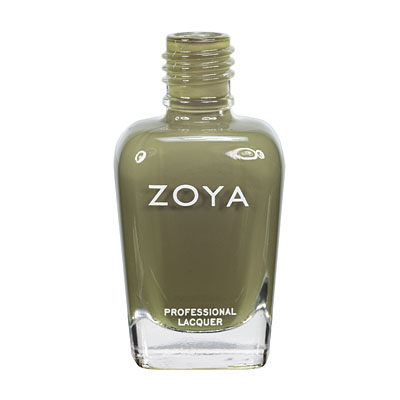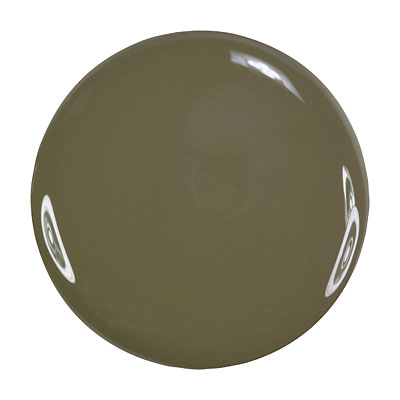 Description
Dree by Zoya can be best described as a light, dusty drab olive green with yellow tones and a touch of grey. Brings the look of camouflage to your nails for a subtle green look
Nail Polish
Color Family:
Green
Finish:
Cream
Coverage:
2 - Coat Coverage
Tone:
Neutral
Instructions
For Best Results
Step 1: Clean the nail plate with Remove Plus ( Remove ) nail polish remover and nail plate cleaner
Step 2: Choose and apply the right base coat: Zoya Anchor for regular healthy nails or Zoya GetEven for nails with ridges
Step 3: Apply 2 coats of your favorite Zoya Nail Polish Color
Step 4: Apply a coat of Zoya Armor Top Coat
Step 5: Drop one drop of Zoya Fast Drops to the base of your nail bed
Following these 5 steps guarantees up to 14 days of wear on natural nails.
Shade Spotlight
Shade Spotlight Join our community - Tag your photos #EverydayZoya for a chance to be featured here!
View the Gallery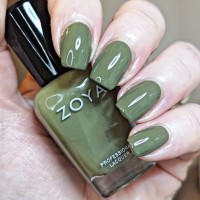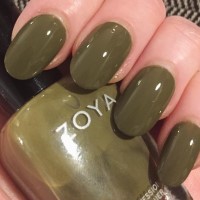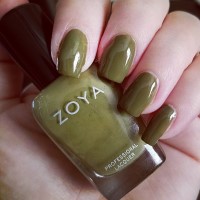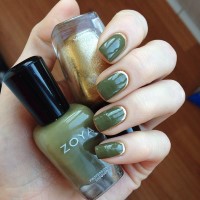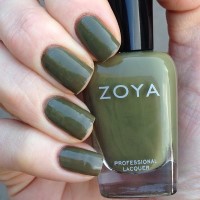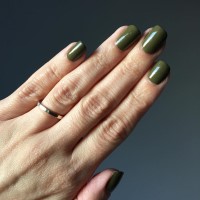 Ratings & Reviews
9

Review

s

Please sign in to write a Review




MD
Location-Atlanta, GA
Consumer Review

Zoya Nail Polish | DreeAwesome color
2012-08-29
I love this color! It looked great w/my skin tone and lasted for a month on my toes w/o chipping! This was my first Zoya and it sold me. I just bought another awesome color on the site today.
ad
Location-illinois
Consumer Review

Zoya Nail Polihs | Dreelove!
2012-03-19
this color is so beautiful. a bit darker than shown online, but amazing! application is so easy, i am not skilled at nails at all and it looks flawless. i am a new mom with almost no time for myself, but this makes me feel like like a million bucks in no time flat.
hbianca615
Location-NYC
Consumer Review

Zoya Nail Polihs | DreeDree!
2012-03-03
This was my first Zoya purchase. It is a perfect olive green. I only needed 2 coats to get the opaque color. love it!
EANDTBURCH
Consumer Review

Zoya Nail Polihs | DreeNever Again!!!
2012-01-30
Nice colors but TOO thick, brush sucks and they wont take it back!! Was told that use of a promo code voids ability for return... this IS NOT clearly defined during the check out process or on the returns screen. NEVER buying from them again and telling all my friends the same!!
nmrehab
Location-NM
Consumer Review

Zoya Nail Polihs | DreeBeautiful!
2012-01-22
I wasn`t really sure how this would look on an older woman and not real big on this color on just about anything (olive/army green). BUT, it is GORGEOUS! Surprisingly neutral and a kick of fun! It looks great against my fair skin. A definite fun and beautiful color for ALL ages. Go ahead, give it a shot I think you`ll be surprised. The depth and shine on it are very pretty and feminine. A year round go to
roman.vip
Consumer Review

Zoya Nail Polihs | DreeLove this!
2011-11-06
This is my first Zoya color and I absolutely love it. It is a great Fall color and I lasts the whole week which is rare for any nail polish I wear.
smelder
Location-New Mexico
Consumer Review

Zoya Nail Polihs | Dreeperfect formula
2011-08-27
Dree is a creamy army green color that is perfect for fall. It dries a bit darker than the bottle color. It looks so chic on short nails IMO! love it.
polishlove
Consumer Review

Zoya Nail Polihs | DreeLove Dree!
2011-08-22
I love this color! It`s exactly as described, although a little darker than I thought. It`s beautiful and perfect for fall. Goes really well with my pale skin tone :)
KH
Location-MA
Consumer Review

Zoya Nail Polihs | DreeLOVE IT!
2011-08-19
Dree is the most smashing shade of camo green. It goes on very opaque with one coat, and two makes it super thick and shiny. I have been wearing it for 3 days without a chip and have had tons of compliments. This is for sure the big color for fall.
Add a Review
Review Guidelines
We want to publish your review.

Please avoid inappropriate language, personal contact information, other brands, and external links.