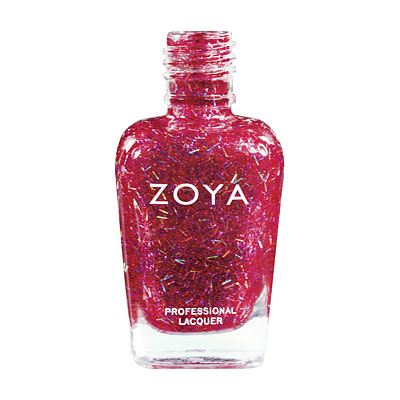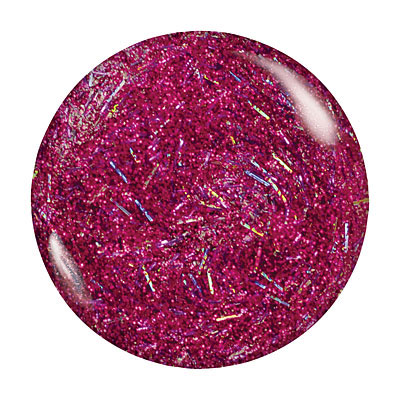 Kissy
4.7143


Kissy by Zoya can be best described as a red bar glitter shade combined with red, pink, purple and hologram particles. A glitzy shade that can be worn alone or layered to add sparkle to your manicure.
Nail Polish
Color Family:
Red
Finish:
Special Effect
Coverage:
2 - Coat Coverage
Tone:
Warm, Cool
0.5oz/15mL

Instructions
For Best Results
Step 1: Clean the nail plate with Remove Plus ( Remove ) nail polish remover and nail plate cleaner
Step 2: Choose and apply the right base coat: Zoya Anchor for regular healthy nails or Zoya GetEven for nails with ridges
Step 3: Apply 2 coats of your favorite Zoya Nail Polish Color
Step 4: Apply a coat of Zoya Armor Top Coat
Step 5: Drop one drop of Zoya Fast Drops to the base of your nail bed
Following these 5 steps guarantees up to 14 days of wear on natural nails.
Shade Spotlight
Shade Spotlight Join our community - Tag your photos #EverydayZoya for a chance to be featured here!
View the Gallery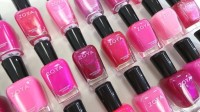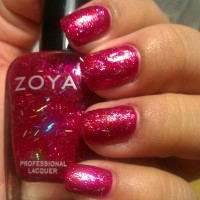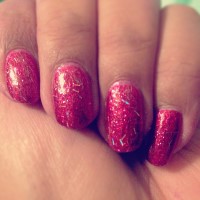 Ratings & Reviews
11

Review

s

Please sign in to write a Review




maicardone
Consumer Review

-yoshiclaws
3/17/2017
Looks best over a cranberry red base color! It can be hard to get the holographic bars, but I`ve found that if you use a makeup sponge to pat on the last layer, you`ll get more of them!
JLynn
-Ambridge, PA
Consumer Review

-Glittery Toes
6/22/2014
This is the first glitter polish I`ve used. I wear it on my toes! LOVE IT!!! I apply it over a hot pink polish and it looks great! Also goes on easier over polish (just hard to remove).. LOVE ZOYA!!!
BabyDust
Location-Miami
Consumer Review

Zoya Nail Polish | KissySo fun and sparkly!
5/3/2013
I love it! I applied 3 coats and it looked just like the bottle. I thought the bar glitter was colored like pictured. It`s actually all silver foil that gets color from the light`s reflection. But I still love it!Drys super fast. Oh and as long as you polish without bringing the bar glitter to the edge of your nail (super easily manageable) your nail should not feel edgy like I read in other comments. It`s such a fun color, pretty red with a pretty glittery twist!
Elsie
Location-Bloomington, IL
Consumer Review

Zoya Nail Polish | KissyLovely Color but very hard to apply
8/14/2012
I love the color but the bar glitter made it very hard to apply. I had "fuzzy tips" of my nails. Tried to file off the edges of the bar glitter but that just caused it to chip.
annmariebooks
Location-CA
Consumer Review

Zoya Nail Polish | KissyA winner with Izzy
1/19/2012
This glitter polish is best over Izzy. It takes a midtone pink foil and gives it depth and a deeper color. The 2 polishes were meant for each other!

Zoya Nail Polish | KissyLOVE it
1/6/2012
i`ve always loved glittery Zoya shades, and now kissy is one of my favorites. one of the most sparkly and fun shades! with three coats it`s opaque and looks just like it does in the bottle :)
glazygal
Location-Northern California
Consumer Review

Zoya Nail Polish | Kissytoes and topcoat
1/2/2012
I bought Kissy for my teenage daughter but couldn`t resist trying it. The dry finish did cry out for topcoat--maybe more than one coat-- and then it is super pretty on fingers. But its real wow potential is for toes. There I think its stand out visual impact makes it uniquely special.

Zoya Nail Polish | KissyVery dull finish
12/22/2011
Kissy looks amazing in the bottle but horrible on! It looks flat and rough and nothing shiny or sparkly about it. I tried it by itself in 3 coats and over another polish. You can see the glitter bars but the polish is dull dull dull. No matter how many shiny top coats I`ve added it doesn`t help. Sorry zoya this one is a total disappointment.
skucklick
Location-Cleveland, OH
Consumer Review

Zoya Nail Polish | Kissy festive!
11/9/2011
Tried Kissy all kinds of ways, by herself, over a light background...the way she looks best is over a deep semitransparent background like Valerie which makes the deep magenta glitter stand out, and the hologram bar glitter pop!
acooley
Location-Florida
Consumer Review

Zoya Nail Polish | KissyColor: Kissy - very flat finish
11/9/2011
I was disappointed in this particular polish ("Kissy"). The finish after it`s dry is very flat which doesn`t look nice with a glittery base. Almost like you smudged your polish while it was drying. The color "Nova" has a much nicer finish. It has the glitter in the polish with a shiny finish.
Lauren
Location-NJ
Consumer Review

Zoya Nail Polish | KissyCute, but not long lasting
11/4/2011
Very sheer, love the sparkly bars, but you won`t get too many days of wear out of it. I always use Zoya top coat, base coat, and Remove and usually I can get at least 5 days without a chip, just minor tip wear. I`ve had Kissy on 2 days and already have some chips. It`s to be expected, though, considering the large glittery particles. Overall, very festive polish. I still love the way it looks on my nails, short-lived as it may be!
Add a Review
Review Guidelines
We want to publish your review.

Please avoid inappropriate language, personal contact information, other brands, and external links.