Page top
Skip top navigation
Professional Accounts
Licensed salon & spa professionals can set up a Professional Account which entitles them to professional only pricing, professional only promotions and additional educational and marketing resources available to our salon & spa customers.
If you already have a Professional Account with us, please sign in below with your email and password in the "Sign In to My Professional Account" section.
To create a Salon - Spa Professional Account, please enter your email and a valid Cosmetology License in the section called "Create a Professional Account" below and click the "Create Account" button. You will then be asked for additional information.
Sign In to Your Professional Account
Create a Professional Account
Welcome!

Please Choose One:

Or

Back to top
feedback
tell us what you think!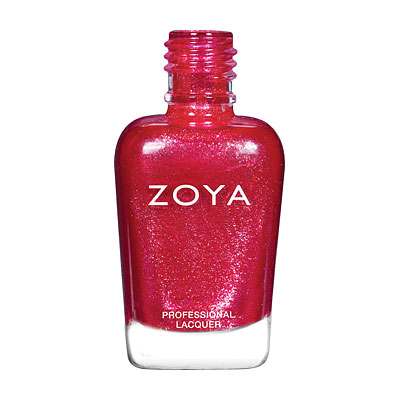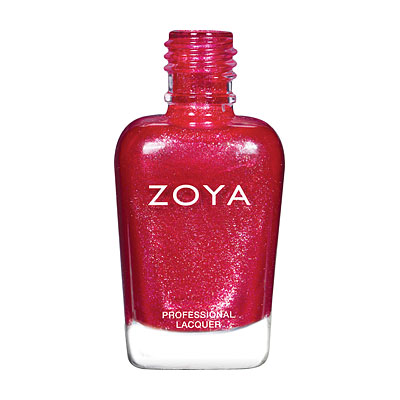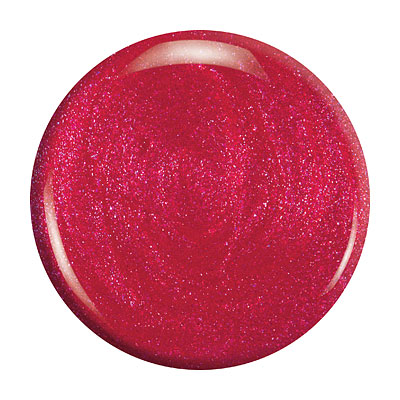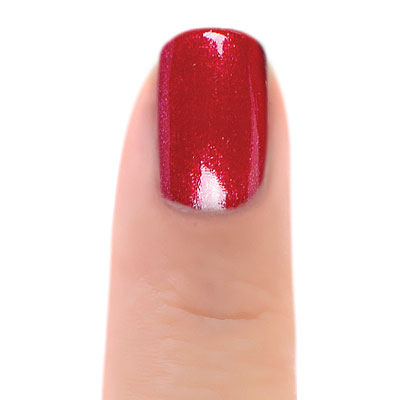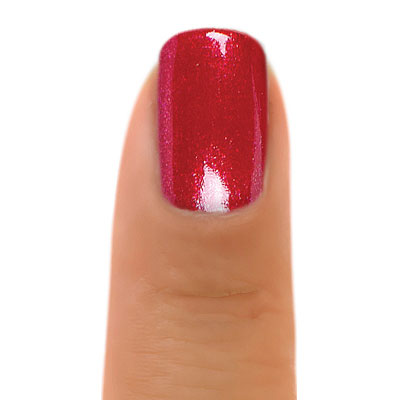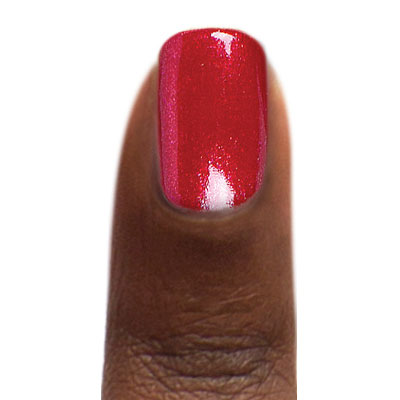 Ash is a vibrant cherry with a red and gold metallic shimmer. Densely pigmented, smooth applicaton
Color Family - Red
Finish - Metallic
Intensity - 4 (1 = Sheer - 5 = Opaque)
Tone - Cool,Warm

Shade Spotlight
Shade Spotlight Join our community - Tag your photos #EverydayZoya for a chance to be featured here!
View the Gallery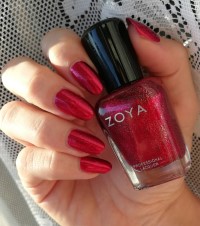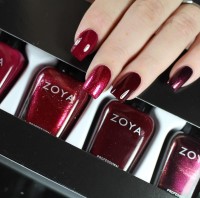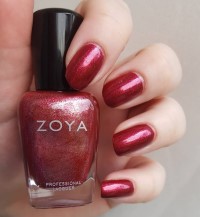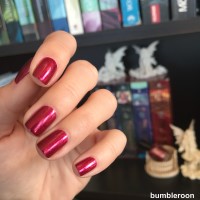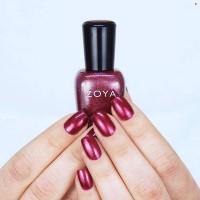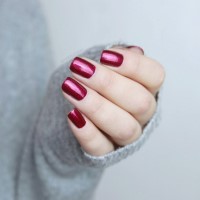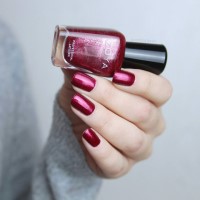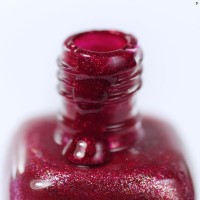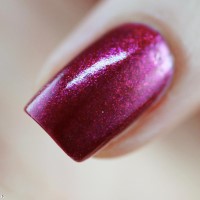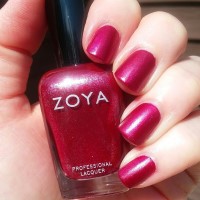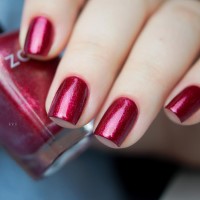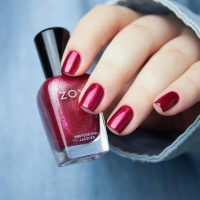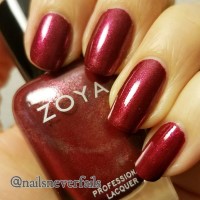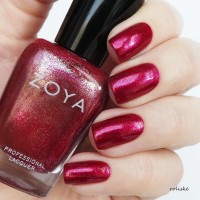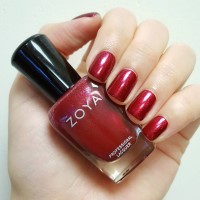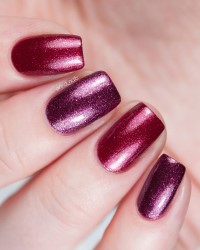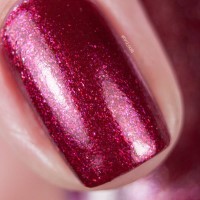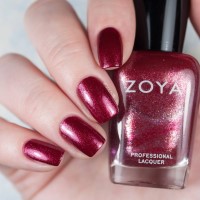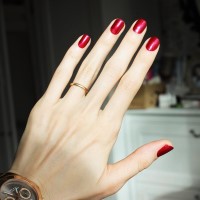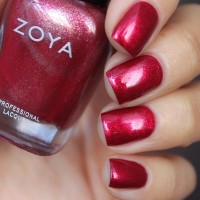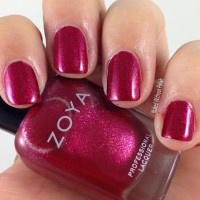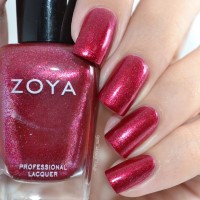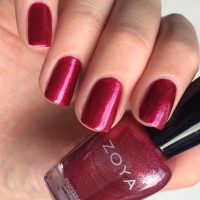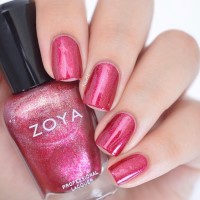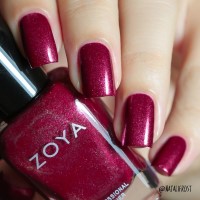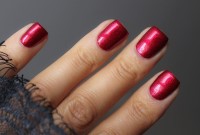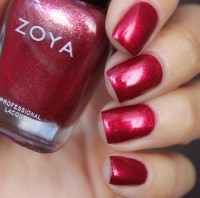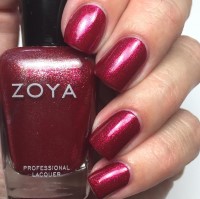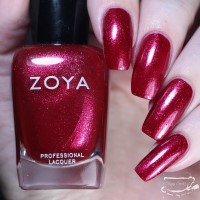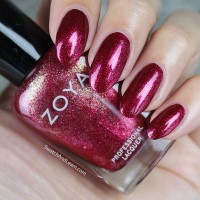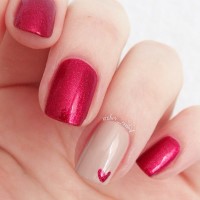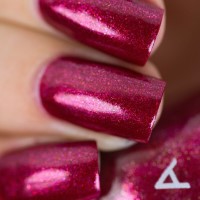 Ratings & Reviews
Summary:

3 Review(s)
Question(s) & Answer(s)
1/27/2017

AJ
-Maryland

-Not at all like the picture
Ash looks nothing like the vibrant red shown. It is a DARK metallic burgundy, similar to Sarah, but darker with a bit of a plum cast. When I received it in the mail, I wondered why I ordered a polish this color when I have others like it. After seeing the picture again today, now I know. It`s a beautiful color, just not what I thought I was getting.
1/5/2017

Silly
-Vicksburg, MS

-Surprisingly Amazing!
This polish is so beautiful! I was shocked that I loved it as much as I did. This is not the same formula as Merida and Alicia, it is jellyish like they are. This is an extremely bright red foily-like polish and I found this to be super opaque. I loved this so much around Christmas time but it seems to have a slight pink tone in certain lights so I am sure I will wear it again (once we are a little further from Christmas). When I painted my mom`s nails the other day 9 out of 10 nails took only one coat ( one took two cause she bumped it) I highly recommend picking this polish up!
12/14/2016

Gigi
-PA

-Doesn`t match the swatches
Ash is such a disappointment. The swatches on the site and in the Zoya`s swatch book, show it more red and vibrant. However in person it looks like a dull dark pink. I don`t see any of those fiery red glitters like in the pictures. It has some microgkitters but they don`t look nearly as nice. The only way I was able to get it close to the swatches was by taking a picture with flash and it reflected some of the red. But in normal light it looks dark pink and cheap.
Back to top