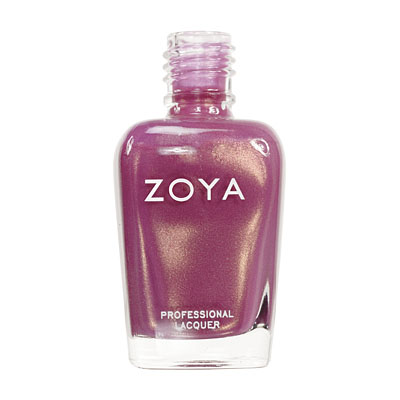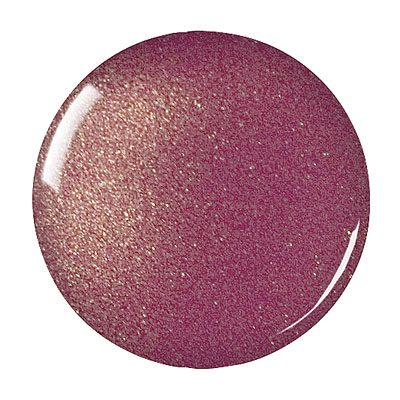 Description
Joy by Zoya can be best described as a muted medium rose-pink with mauve tones accented by strong gold and copper frosty duochrome shimmer. A luxurious shade, like a pink rose dusted with pure gold.
Nail Polish
Color Family:
Pink
Finish:
Metallic
Coverage:
2 - Coat Coverage
Tone:
Cool
Instructions
For Best Results
Step 1: Clean the nail plate with Remove Plus ( Remove ) nail polish remover and nail plate cleaner
Step 2: Choose and apply the right base coat: Zoya Anchor for regular healthy nails or Zoya GetEven for nails with ridges
Step 3: Apply 2 coats of your favorite Zoya Nail Polish Color
Step 4: Apply a coat of Zoya Armor Top Coat
Step 5: Drop one drop of Zoya Fast Drops to the base of your nail bed
Following these 5 steps guarantees up to 14 days of wear on natural nails.
Shade Spotlight
Shade Spotlight Join our community - Tag your photos #EverydayZoya for a chance to be featured here!
View the Gallery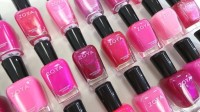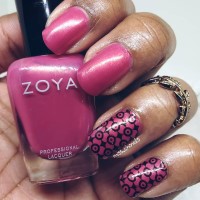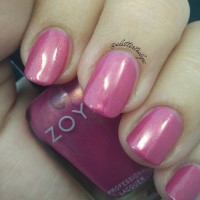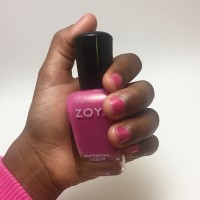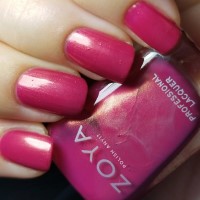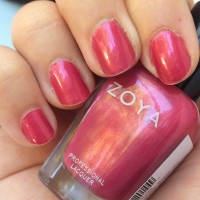 Ratings & Reviews
4

Review

s

Please sign in to write a Review




aimee
-ontario-canada
Consumer Review

-should have read the reviews :(
2016-01-22
I should have read the reviews, I am also very disapointed, zoya should make changes to the description of this colour, it is not duo chrome for sure, much more of a dark pink, than the description
Adi
Location-NYC
Consumer Review

Zoya Nail Polish | JoyNot as pictured or described :)
2012-08-28
Unfortunatelly, just like the other reviewers said, it`s not what it`s presented to be. I agree that "it`s just another pink", more like purple pink, the microglitter gold seen in the bottle doesn`t really show up on the nails. I think you fairies at Zoya should reconsider describing this one, and changing the computer swatch.
Having said all that, I still like the color and I LOVE ZOYA; im considering getting rid of every other brand I own and replacing it with Zoya:))
Hutchy
Location-CT
Consumer Review

Zoya Nail Polish | JoyFabulous
2010-07-17
This is like a shimmery version of Zoya Reece - the duochrome isn`t very strong, but the shimmer is gorgeous. I tend to dislike duochromes, so the absence of it doesn`t bother me; I much prefer a shimmery finish, and this is a gorgeous pink/gold that`s great on cool toned gals.
Brenda
Location-New York, NY
Consumer Review

Zoya Nail Polish | Joystrong duochrome shimmer missing
2010-06-10
I am really disappointed with this color. I specifically chose this color because the description stated, "..strong gold and copper frosty duochrome shimmer." My bottle has *some* shimmer in it but it is nowhere near "strong." To me it`s just another pink nail polish. Although I am unhappy with the color, the formula is wonderful! I was able to attain full opacity with 2 coats.
Add a Review
Review Guidelines
We want to publish your review.

Please avoid inappropriate language, personal contact information, other brands, and external links.