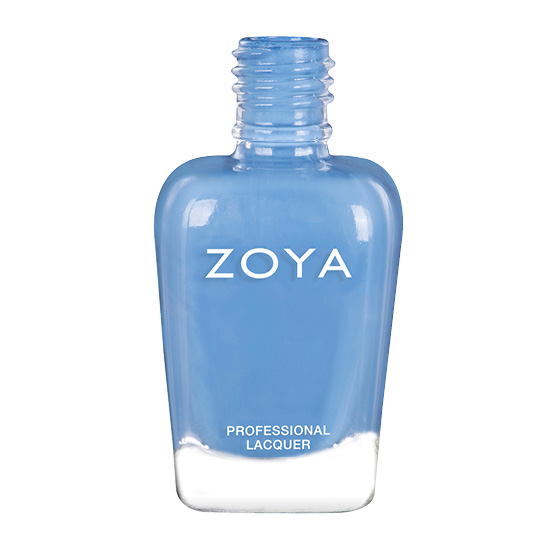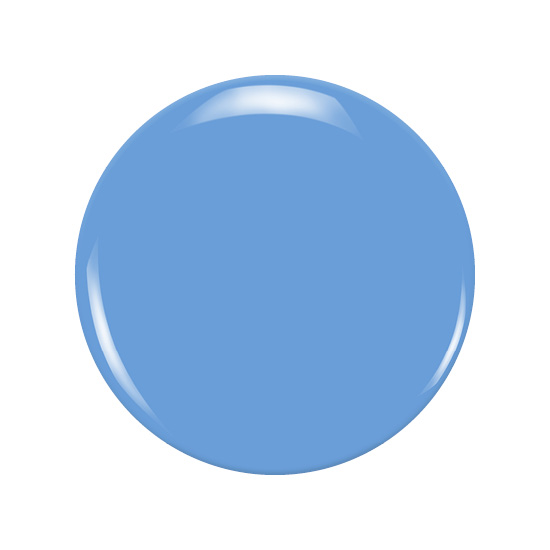 Description
Yummy by Zoya can be best described as a bright, cheerful light robin's egg blue in a milky creme finish. A sweet sky-blue that pops on both deep and pale skin tones.
Nail Polish
Color Family:
Blue
Finish:
Cream
Coverage:
2 - Coat Coverage
Tone:
Cool
Instructions
For Best Results
Step 1: Clean the nail plate with Remove Plus ( Remove ) nail polish remover and nail plate cleaner
Step 2: Choose and apply the right base coat: Zoya Anchor for regular healthy nails or Zoya GetEven for nails with ridges
Step 3: Apply 2 coats of your favorite Zoya Nail Polish Color
Step 4: Apply a coat of Zoya Armor Top Coat
Step 5: Drop one drop of Zoya Fast Drops to the base of your nail bed
Following these 5 steps guarantees up to 14 days of wear on natural nails.
Shade Spotlight
Shade Spotlight Join our community - Tag your photos #EverydayZoya for a chance to be featured here!
View the Gallery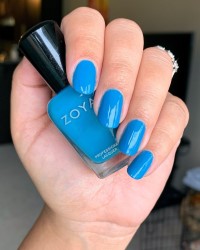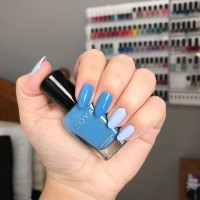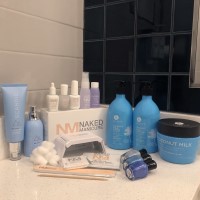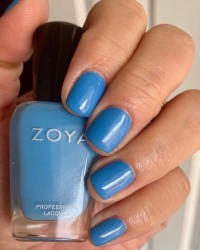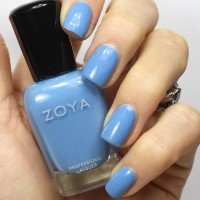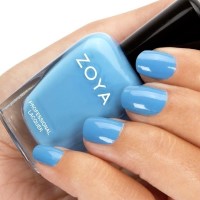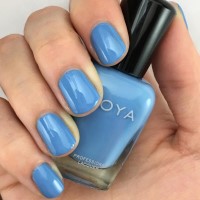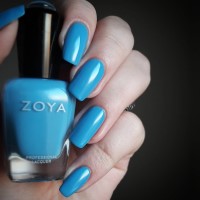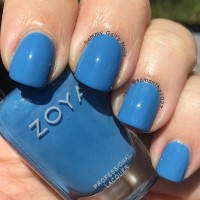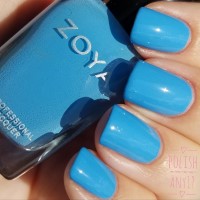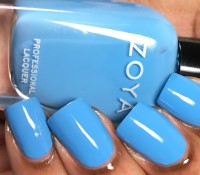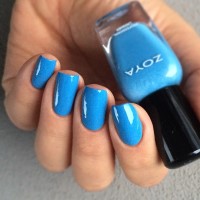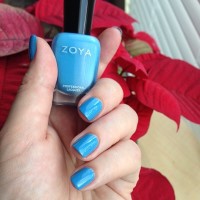 Ratings & Reviews
10

Review

s

Please sign in to write a Review




Trina
-Thomasville, AL
Consumer Review

-Perfect
7/2/2018
This is the sky blue I was looking for! It's not too light and not too dark. Last time I ordered Dory and it was too dark but Yummy is perfect on my caramel complexion. It took me awhile but I ordered the right one. Yay!

-Beautiful blue but beware... Darker than pictured
7/18/2017
Absolutely gorgeous blue, wonderful color to have and a great formula!! However, much darker than pictured and dries even darker on the nail... I`ll have to find another light blue, but I`ll be using this a lot.
Lee
Location-Mantua NJ
Consumer Review

Zoya Nail Polish | YummyPerfect summer Blue
9/15/2012
This is a great color, a nice medium blue that is perfect with light blue denim. This is not a turquoise like ROBYN (another fabulous color) but more of a true blue - a bit paler than the web picture. Perfect for spring/summer, it reminds a blue sky on a perfect day. Definitely a calming color, and perfect for toes!

Zoya Nail Polish | YummyGreat color, lasts so long
9/15/2012
I have purchased many other brands of polish, and i am a picker who cant leave my nails alone. Zoya is the only polish that doesnt chip or peel for days, its fantastic! Only 2 coats required and the color is just like the web shows.
Ginevra
Location-Ohio
Consumer Review

Zoya Nail Polish | Yummythe perfect blue
6/22/2012
I tend to gravitate toward the glittery, but Yummy is one of my favorites! Almost a robin`s egg blue, though that color leans toward the green, and this is more of a sky blue, as another reviewer noted.

Zoya Nail Polish | Yummynot as "blue" as i thought
5/17/2012
the swatch on the screen makes this look like a robins egg blue. it is a paler blue, like a dark pastel, than i expected. not my favorite zoya purchase but i like it for spring.

Zoya Nail Polish | YummyDifferent Than I Expected...
5/21/2011
I expected this color to be a lighter blue then it is in reality. In reality, it seems to be a more medium blue than it shows on the screen. Maybe it`s just like that on my extremely fair complexion though. :) Regardless, I still give it five stars because it looks great with denim and applies like a dream!
Katey
Location-Huntley, IL
Consumer Review

Zoya Nail Polish | YummyImpressed
4/10/2011
I bought Yummy to try as my first Zoya polish, and now I`m loading up my cart with more. Yummy is quite an appropriate name, as is it being part of the Candy collection. The colour is amazing if you`re into blues; I would say it`s actually a tad more bright/vibrant/deeper than the pic though. It reminds me of a Skittle. It went on easily (opacity with one coat!), dried quickly, and I`m on day 4 and no chipping. I do think the Zoya Armor and Anchor might have something to do with that as well. I haven`t been this impressed with a polish (especially a non-toxic one) since I don`t know when. Get it.
Brianna
Location-Milwaukee, WI
Consumer Review

Zoya Nail Polish | YummyBright & Springy
3/5/2011
I wanted a bright, cheery color that no one else would have. This is just it :) The blue isn`t sheer, and it`s not dark, it`s just a vibrant, light, blue! Very happy with this.
ZoyaGurl12
Location-Tampa, FL
Consumer Review

Zoya Nail Polish | YummyYummy
6/4/2010
Yummy is yummy. It is a beautiful sky like blue! I only needed 2 coats and it lasted a while. I don`t have really anything like this in my collection and it is a beautiful summer/spring color. I highly recommend it.
Add a Review
Review Guidelines
We want to publish your review.

Please avoid inappropriate language, personal contact information, other brands, and external links.