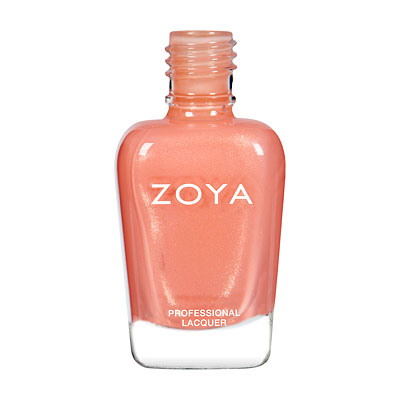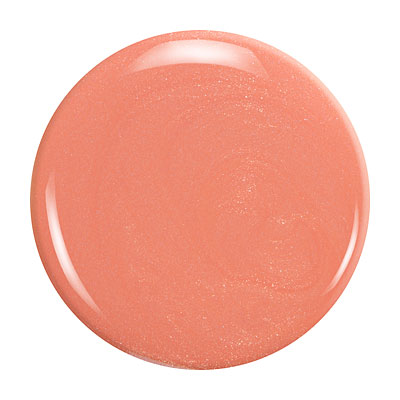 Description
Cassi by Zoya can be best described as a light warm peachy-pink with coral tones and sparkling white gold shimmer.
Nail Polish
Color Family:
Pink, Orange, Coral
Finish:
Metallic
Coverage:
2 - Coat Coverage
Tone:
Warm
Instructions
For Best Results
Step 1: Clean the nail plate with Remove Plus ( Remove ) nail polish remover and nail plate cleaner
Step 2: Choose and apply the right base coat: Zoya Anchor for regular healthy nails or Zoya GetEven for nails with ridges
Step 3: Apply 2 coats of your favorite Zoya Nail Polish Color
Step 4: Apply a coat of Zoya Armor Top Coat
Step 5: Drop one drop of Zoya Fast Drops to the base of your nail bed
Following these 5 steps guarantees up to 14 days of wear on natural nails.
Shade Spotlight
Shade Spotlight Join our community - Tag your photos #EverydayZoya for a chance to be featured here!
View the Gallery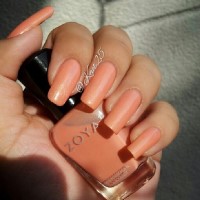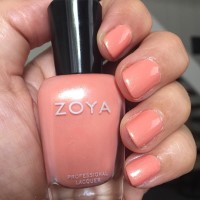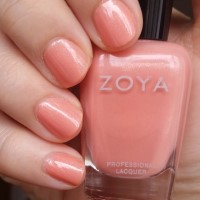 Ratings & Reviews
10

Review

s

Please sign in to write a Review




Ali
Location-NC
Consumer Review

Zoya Nail Polish | CassiGreat for summer!
8/23/2012
I love the reviews on Zoya b/c the color is often different. Because of the other reviews, I ordered Cassi instead of Maya and I`m SO GLAD I did. Perfect shade between peach and light coral, with nice shimmer that is not too glittery. Everyone of my co-workers asked to borrow it.
alisonjdavis
Location-NC
Consumer Review

Zoya Nail Polish | CassiPrettiest Spring Shade Ever!
4/30/2012
I can`t say enough about how great Cassi is. If Barbie`s cute little sister Skipper were a nail polish color, she would be Cassi. Adorable and Irresistable...half of my co-workers have already asked to borrow it!

Zoya Nail Polish | CassiPretty but not as bold as it appears online
3/25/2012
This is one of the first colors I`ve purchased from Zoya so I looked carefully for my first few. The color on this webpage is a little bolder than the actual polish is, but the color is still very pretty. Just not exactly what I expected, so I have to bump it down to a 4.
Claire
Location-Midwest
Consumer Review

Zoya Nail Polish | Cassi So pretty!
11/11/2011
Cassi is a very pretty coral pink with a feminine edge. I agree she is more sheer than a 5. She reminds me of a lighter version of Maya. The slight shimmer adds a lovely finish. My hubby even noticed this color. I think Cassi is joining my top ten favorite Zoyas.
bonz
Location-California
Consumer Review

Zoya Nail Polish | Cassicassi = cute!
10/1/2011
This was a staple spring and summer color for me. The color was flattering on my NC30 skin tone. I actually love the hint of sparkle in the formula! It looked even better when I put Sephora by OPI Only Gold for Me on top. Consistency was a *tad* thicker than other Zoyas, but a drop of thinner fixed that. 2 coats for opacity.
renee
Location-new york
Salon Review

Zoya Nail Polish | Cassibest pedicure color ever!
8/8/2011
i have been wearing a french pedicure for almost ten years, but because of zoya`s fabulous light colors (specifically poppy and cassi), which are such beautiful, feminine shades - not to mention the ever so subtle micro shimmer, i have converted. i`ve been wearing cassi on my feet for six weeks now (no, not the same old pedicure, newly polished every other week!). i get so many compliments.
rottentropics
Location-Boca Raton, FL
Consumer Review

Zoya Nail Polish | CassiCassi: One of a kind!
6/27/2011
Cassi is classy! It`s a pretty light pink but opaque and strong too. It`s a beautiful color. I love the added shimmer in the polish even though it`s a cream base. I understand how some might say Cassi is confusing in that sense but I think it makes her all the more unique! Definitely a "work friendly" color that adds a little but of sparkle. Per Zoya usual, the formula was great. This polish is a great addition to any collection!

Zoya Nail Polish | Cassilove it!
5/23/2011
i`m very happy i purchased cassi :) a lovely, opaque pinky-coral that i think will go great with everything - subtle but very pretty! one of my favorites.

Zoya Nail Polish | Cassiperfect Barbie peachy pink
1/18/2011
This color is so pretty! I think Zoya has the greatest shimmers and this one is great. It`s got a perfect amount of shimmer-- its got tons of sparkle but it`s not glitter. The color is a little more pink than a coral. Its super flattering on my NC35 skintone. The formula is great too.
Styrch
Location-Springboro, OH
Consumer Review

Zoya Nail Polish | CassiBeautiful, but Confusing.
7/13/2010
Sort of a Melon/coral pink/orange with shimmer. The base is a thick cream so the shimmer, to me, is a little out of place. I do wish this polish had chosen to go one way or the other - be metallic or be a cream. Don`t try to be both. You`re confusing me Cassie!
Add a Review
Review Guidelines
We want to publish your review.

Please avoid inappropriate language, personal contact information, other brands, and external links.