Professional Accounts
Licensed salon & spa professionals can set up a Professional Account which entitles them to professional only pricing, professional only promotions and additional educational and marketing resources available to our salon & spa customers.
If you already have a Professional Account with us, please sign in below with your email and password in the "Sign In to My Professional Account" section.
To create a Salon - Spa Professional Account, please enter your email and a valid Cosmetology License in the section called "Create a Professional Account" below and click the "Create Account" button. You will then be asked for additional information.
Sign In to Your Professional Account
Create a Professional Account
Welcome!

Please Choose One:

Or


tell us
what
you think!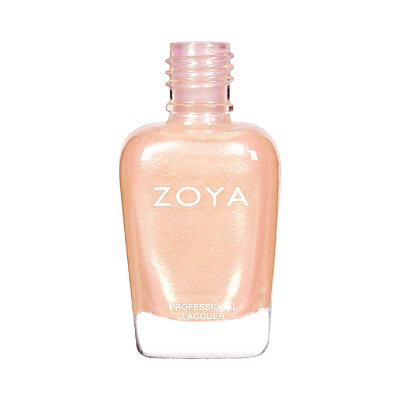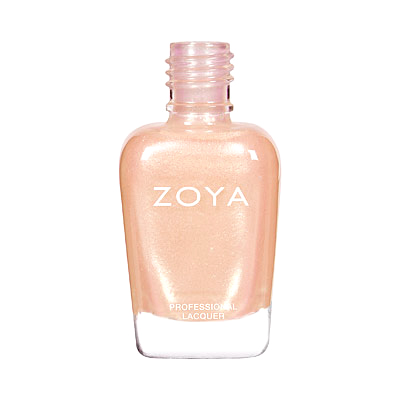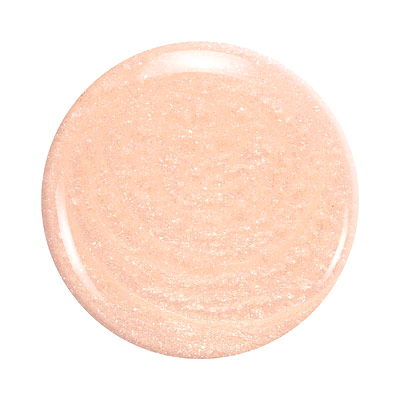 Bailey

Read Reviews(6)
Bailey by Zoya can be best described as a light neutral beige with a beige tint. A sheer base with cool pink duochrome shimmer and sparkling silver microglitter.Not your average sheer peach- Bailey is spiked with girly glamour!
Color Family - Neutral
Finish - Metallic
Intensity - 3 (1 = Sheer - 5 = Opaque)
Tone - Neutral

For Best Results
Step 1: Clean the nail plate with Remove Plus ( Remove ) nail polish remover and nail plate cleaner
Step 2: Choose and apply the right base coat: Zoya Anchor for regular healthy nails or Zoya GetEven for nails with ridges
Step 3: Apply 2 coats of your favorite Zoya Nail Polish Color
Step 4: Apply a coat of Zoya Armor Top Coat
Step 5: Drop one drop of Zoya Fast Drops to the base of your nail bed
Following these 5 steps guarantees up to 14 days of wear on natural nails.


Summary:

6 Review(s)
Question(s) & Answer(s)
Ask a Question
1/12/2016

ShivaD
-MD

-One of my lazy go-to colors
I like bailey a lot. It is the color I go to when I am feeling lazy or in a rush and need a quick color. I generally prefer opaque colors but this polish has just enough color to fit the bill and is super easy to apply. Your natural nail but better.
1/30/2012

pepamahina
Location-U.S.A.

Zoya Nail Polish | BaileyThe Perfect Everyday Color
I use my hands a lot, both in my work and in my hobbies, and I was looking for a sort of natural or nude everyday color that would make my fingers look prettier and younger. This color is absolutely perfect. It`s a very pinkish neutral/cool color with just the right amount of sparkle that makes my nails look beautiful, even though I wear my nails short. Longer nails would look just as great I`m sure. I can wear it continuously everyday without having to worry about changing my nail color every time I change my clothes. The first coat is very sheer with sparkle, and the next coat is less sheer and gorgeous. I love this color!
12/10/2011

cassie

Zoya Nail Polish | Baileyi like it
I like this as a natural look. Its more of a pinkish/whitish color. I do have light skin and that might be why it doesn`t show up very pink.
8/8/2011

Panda
Location-MI

Zoya Nail Polish | BaileyGo-To Mani
I had no clue when I bought Bailey how frequently I`d find myself using it. It`s literally my go-to color for my hands. Big fan.
2/9/2011

Squirrel
Location-Illinois

Zoya Nail Polish | BaileyLove Bailey!
Perfect color for everyday. It`s bowling season so have to keep my nails short. Bailey keeps my nails looking great even when super short.
6/22/2010

chanelgurl
Location-CA

Zoya Nail Polish | BaileyBailey
This is one of my favorite light pinks.It is totally gorgeous and unique. It is one of the coolest sheer pinks I own.