Professional Accounts
Licensed salon & spa professionals can set up a Professional Account which entitles them to professional only pricing, professional only promotions and additional educational and marketing resources available to our salon & spa customers.
If you already have a Professional Account with us, please sign in below with your email and password in the "Sign In to My Professional Account" section.
To create a Salon - Spa Professional Account, please enter your email and a valid Cosmetology License in the section called "Create a Professional Account" below and click the "Create Account" button. You will then be asked for additional information.
Sign In to Your Professional Account
Create a Professional Account
Welcome!

Please Choose One:

Or


tell us
what
you think!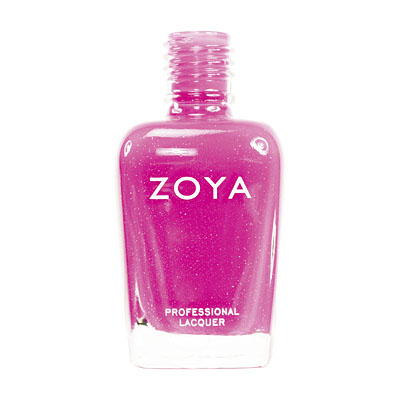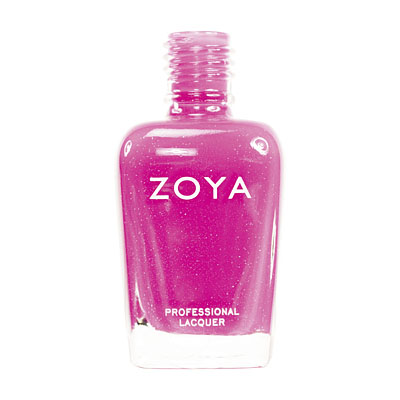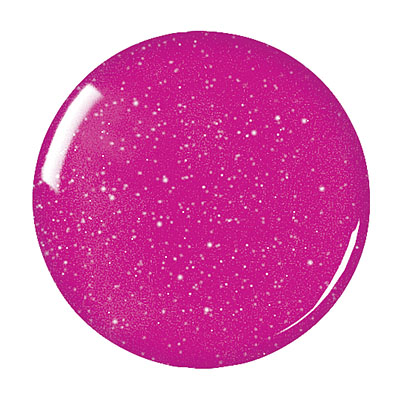 Starla

Read Reviews(4)
Starla by Zoya can be best described as a vivid nearly-neon purple with strong pink tones accented by silver microglitter. A universally flattering bright with a sparkly, jelly-like finish.
Color Family - Pink
Finish - Metallic
Intensity - 3 (1 = Sheer - 5 = Opaque)
Tone - Cool

For Best Results
Step 1: Clean the nail plate with Remove Plus ( Remove ) nail polish remover and nail plate cleaner
Step 2: Choose and apply the right base coat: Zoya Anchor for regular healthy nails or Zoya GetEven for nails with ridges
Step 3: Apply 2 coats of your favorite Zoya Nail Polish Color
Step 4: Apply a coat of Zoya Armor Top Coat
Step 5: Drop one drop of Zoya Fast Drops to the base of your nail bed
Following these 5 steps guarantees up to 14 days of wear on natural nails.
Shade Spotlight
Shade Spotlight Join our community - Tag your photos #EverydayZoya for a chance to be featured here!
View the Gallery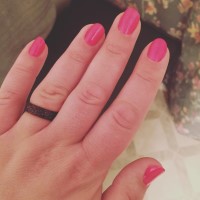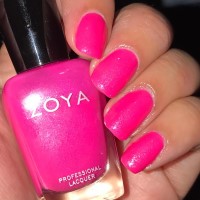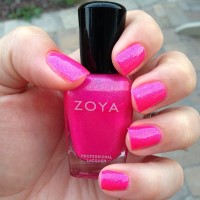 Summary:

4 Review(s)
Question(s) & Answer(s)
Ask a Question
2/3/2012

Claire
Location-Midwest

Zoya Nail Polish | Starla Hot Pink!
Starla is a beautiful hot pink. I don`t know why they put it in the Purple category! It does go on sheer. I layer it over a pale or lighter color, like Jane, and it works well.
3/14/2011

laura.manley8
Location-TN

Zoya Nail Polish | StarlaGreat Pink for Summer
I have never been thrilled with pink polish and mostly stick with red but gave this a try. I LOVE the jelly-like finish. Stays on great and the color is very vibrant and the perfect pink. I applied two generous coats and it looked great. I`ve worn it more than I imagined I would since its pink and get so many compliments on it. I would love to see Zoya bring out more colors with the great jelly-like finish that this has.
1/22/2011

faeriesdragon
Location-Eau Claire, WI

Zoya Nail Polish | StarlaNot the pink I was looking for
Starla is pretty...she has some really nice glitter to her and a nice smooth jelly-like finish. But, I would probably not give her a 3 in opacity. More like high 2, maybe 2.5. It took 3 coats to achieve any type of opacity and even then I could see my nail underneath. To me, hot pink looks awkward sheer. I might try it with 4 coats when I have some time to see what I will get, but in all I can definitely say that this one won`t be used much by me. I am hoping some of my clients will be attracted to it so it doesn`t go to complete waste.
Info about me:
25-29
Fair, neutral skin
Cosmetologist
Like brights, bolds, & vampy
1/19/2011

crosscountrydutchess

Zoya Nail Polish | Starlanice
It is not as bright as the picture but after 2 coats it is pretty.